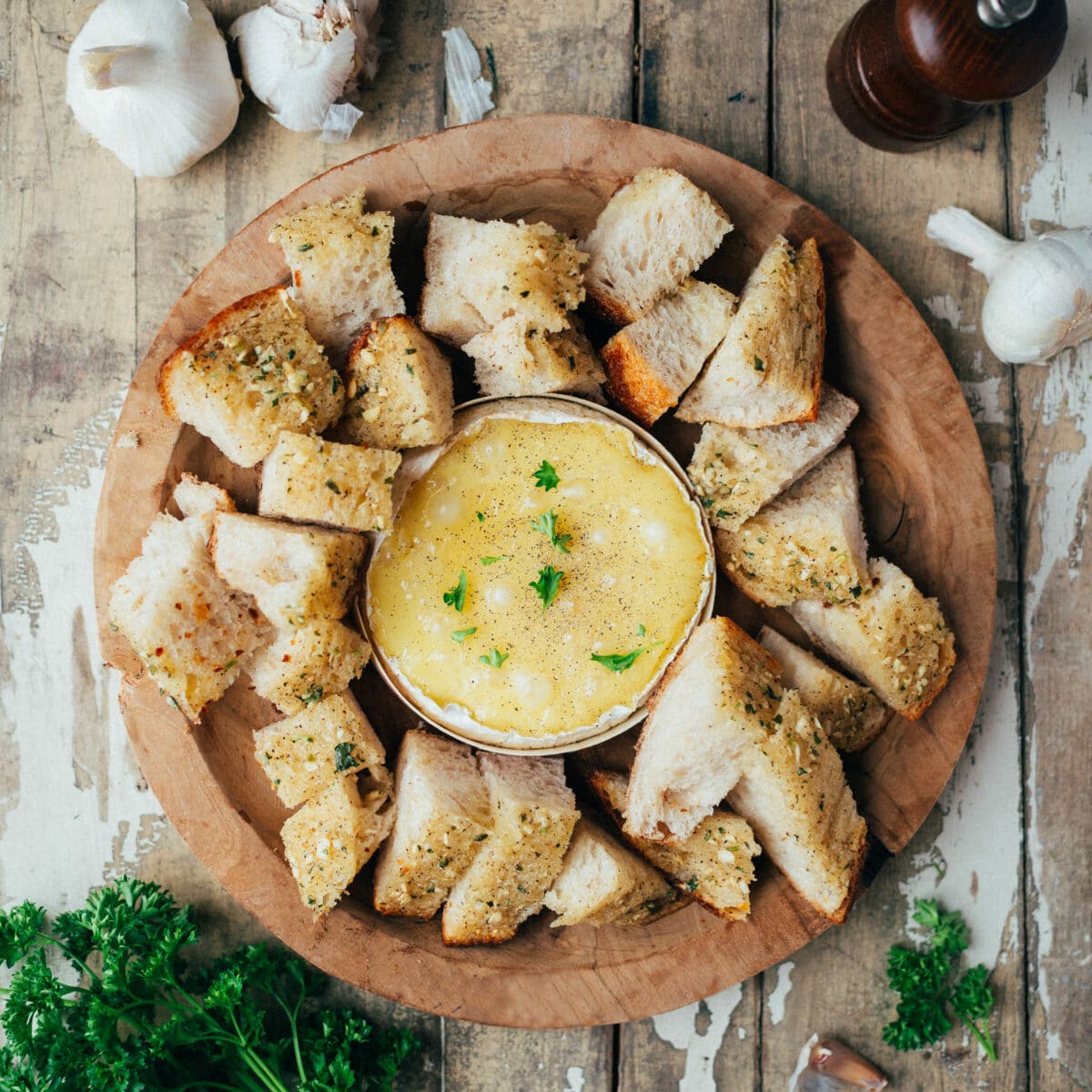 March 23, 2023
The best cheese for your cheese dips
The best cheese for your cheese dips
Cheese dips are a festive way to feast on your favorite cheese. Just cook your cheese according to your preferred recipe and indulge with potatoes, foods from the deli, or other ingredients of your liking. The most famous cheese dip is cheese fondue, but don't let that stop you from exploring ways to enjoy other types of dip.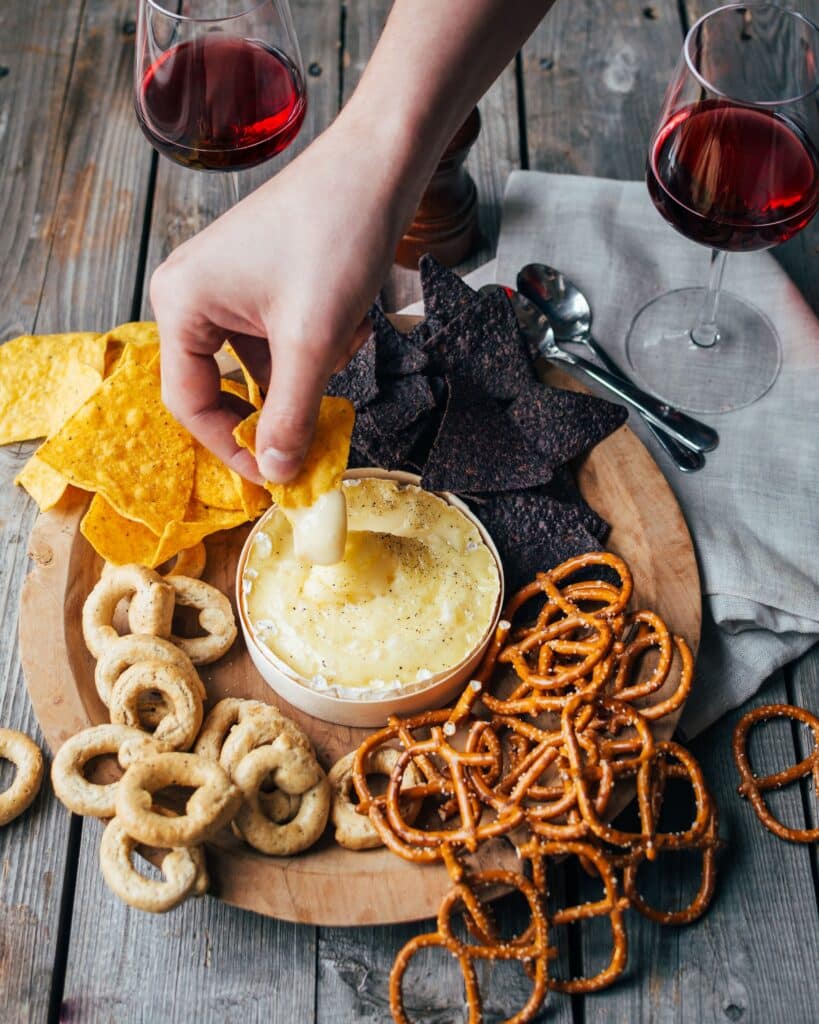 Cheddar is, yet again, the popular choice for a cheese dip
Cheddar is one of the most versatile cheeses: you'll find it in burgers, grated on pasta, and also in cheese dips. However, it's a hard cheese, and it won't melt easily, which is why you need to add some liquid. If you're familiar with Welsh Rarebit, you'll know how well a good cheddar goes with brown beer. The beer will allow your cheese to melt into an oozy consistency. This rustic dip goes well with bread and potatoes, though it's slightly on the heavy side due to the beer. Beehive cheddars are either rubbed with coffee or infused with Bourbon, for extra flavor. You can experiment with other recipes, with either wine or butter, if beer doesn't take your fancy.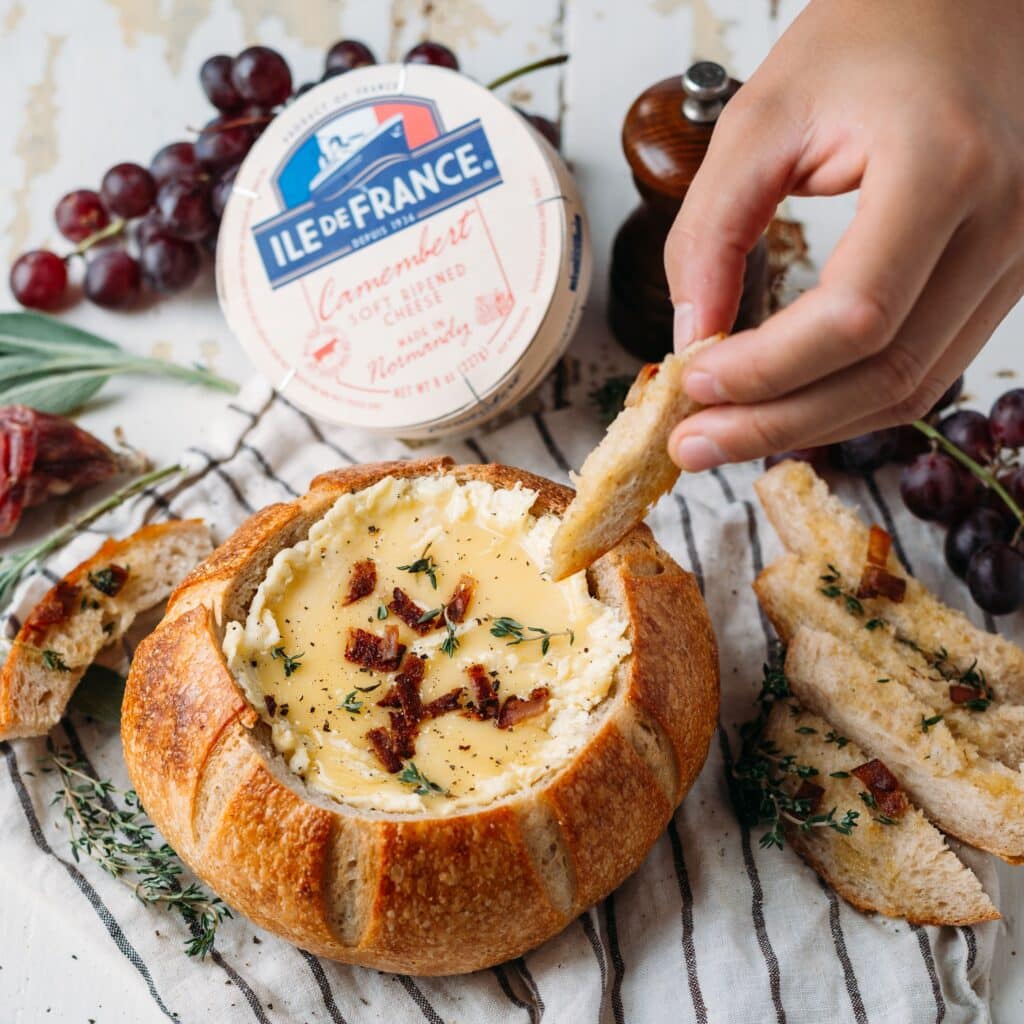 Baked camembert, fun and easy to make
Camembert is a popular French cheese, quite like brie in taste, bur creamier. One fun and easy way to prepare a cheese dip with camembert is to bake the whole thing in the oven. You then open up the top with a cheese wire. It will reveal the oozy paste, that you can complement to your liking with herbs, spices, and bacon bits. It is traditionally used to dip bread, potatoes, and delicatessen. It is easy to make, but no one will hold it against you after a bite. One full camembert can serve up to two people.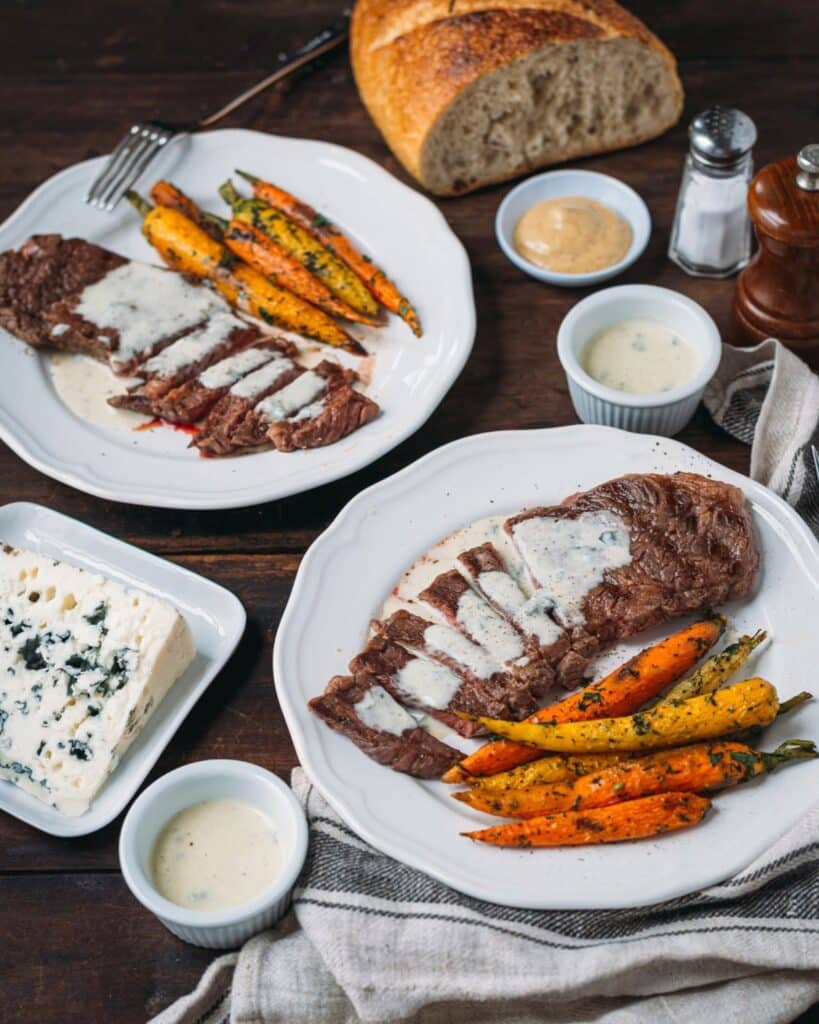 Blue cheese, often used for cold dips
Dips are traditionally served hot, to make sure the cheese stays melted. But some creamy dips can be left to cool without solidifying. This is commonly done with blue cheese dips. Most blue cheeses tend to liquify when hot, which doesn't give the right consistency for a dip. However, if you cook them with cream and herbs, they'll regain a creamy texture once they cool down. Many cheese lovers like to use these kinds of dips with crudités and other cold foods, but you can also use blue cheese dips as a sauce for your meat fondue.